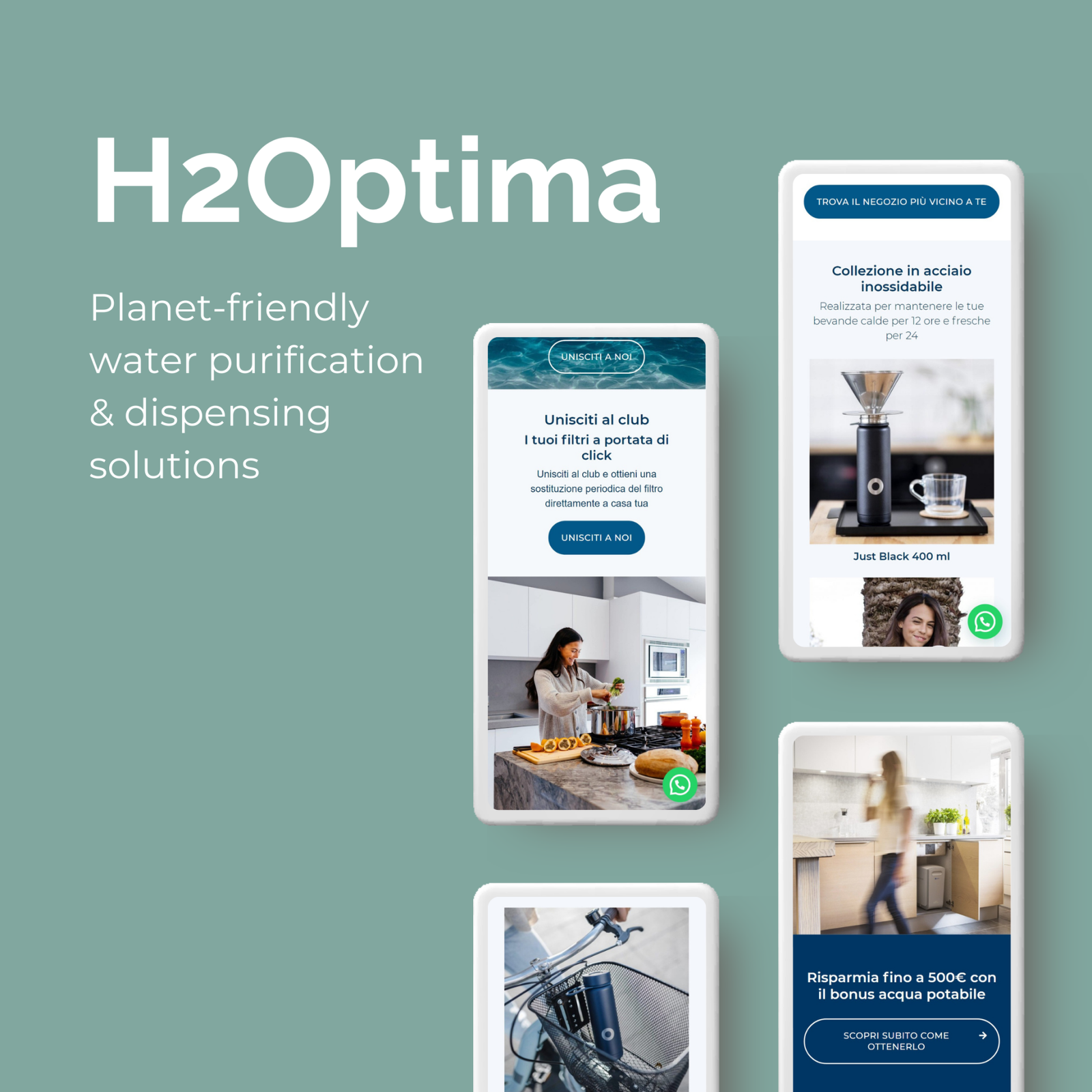 Our latest client work for H2Optima demonstrates the power of simple everyday actions to make a big difference. With sustainability at the heart of everything they do, H2Optima helps eliminate 11.000.000 single-use plastic bottles per year across Italy by providing planet-friendly water purification and dispensing solutions.
We were asked to redesign the website in line with the company's new identity to give the business a look as fresh as the water dispensed.
To fully harness the power of digital to grow their business, H2Optima needed a high-performing website with enticing calls to action that would make it easy for the visitors to get in touch with the company.
Our goal was to combine smooth experience with enhanced brand storytelling to highlight their passion, dedication to water quality, and the unique technology behind the products.
The project started with a detailed analysis of existing data, product range and competition – the discovery phase – which was followed by rethinking the website layout.
Once the structure was ready, our creative team took over.
In order to bring the design to life, we teamed up with Anabella Papucci, a Spanish web designer specialised in creating websites that don't only look clean but also convert visitors into clients.
Together, we followed a six-step process designed to make every detail of the website serve the client's goals.
Curious yet? Here's the result:
Task
Restructure and redesign the website for an innovative water solutions company.
Design

Web Design

Client

H2Optima
Open Project
Let's collaborate
Got a project?
We're a team of creatives who are excited about unique ideas and help fin-tech companies to create amazing identity by crafting top-notch UI/UX.